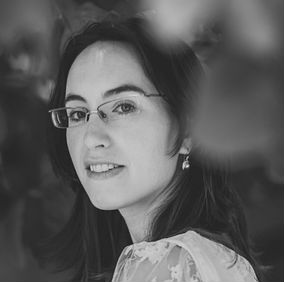 The Hebrew University of Jerusalem
Islamic and Middle Eastern Studies
---
Current project:
My research focuses on the Mamluk city in Bilad al-Sham from two angles: the economic and the political-administrative. The former will show the tension between the Islamic law and reality and the latter will show whether there was central administration in the Mamluk state. Those two angles will be demonstrated through the institution of the Hisba, as it was the connecting link between the Mamluk regime and the general public. The research utilizes prosopography, as well as methods from environmental history and economics in order to give a nuanced and detailed picture of the Mamluk city and the duties of the muhtasib.
Curriculum vitae
Education:
2013-present day: PhD Candidate, The Hebrew University of Jerusalem. Dissertation title: The Muhtasib in the Mamluk city in Syria. Supervisor: Prof. Reuven Amitai.
2009-2012: MA studies, the Hebrew University of Jerusalem. Thesis title: The Conquest of Jerusalem in 638AD as seen by primary Muslim sources. Supervisor: Prof. Amikam Elad.  
2006-2009: BA studies, The Hebrew University of Jerusalem: Islamic and Middle Eastern Studies and International Relations.
Conferences and presentations:
Rachel Hoffman, "Not by the Ruler Alone: The Mamluk Sultanate's Price-stabilizing Policies in the Face of Climatic Disasters". 40th annual MEISAI conference, Western Galilee College, 9 June 2016.
Rachel Hoffman, "O, Jerusalem: Between the Memory of the Past and the Politics of the Present", The 10th Annual Conference in In Political Science, International Relations in Memory of the late Yitzhak Rabin and Public Policy, 9-12 December 2014, The Hebrew University of Jerusalem.
Rachel Hoffman, "Dubai: From an Oil Desert Kingdom to a Renewable Energy Powerhouse",
38th annual MEISAI conference
, Sapir College, 5.6.2014.
Rachel Goldberg, "Between History and Historiography: The Conquest of Jerusalem in 638AD as Viewed by Muslim Primary Sources",
36th Annual MEISAI Conference
, Bar Ilan University, 7.6.2012.
Employment:
7/2012-4/2013: Researcher, Head of Gulf States desk at the Middle East Media Research Institute (MEMRI).
10/2010-3/2011: Student job at Israel's National Security Council.
2010: Research assistant to Prof. Amnon Cohen and Dr. Noga Efrati at the Harry S. Truman Research Institute for the Advancement of Peace, Hebrew University of Jerusalem.
2006-9/2010: Arab media monitor at the Prime Minister's Office, Jerusalem.
2005-2006: Translator at Palestinian Media Watch (PMW).
Languages:
Hebrew: native
English: excellent
Arabic: very good
French: intermediate.